About the author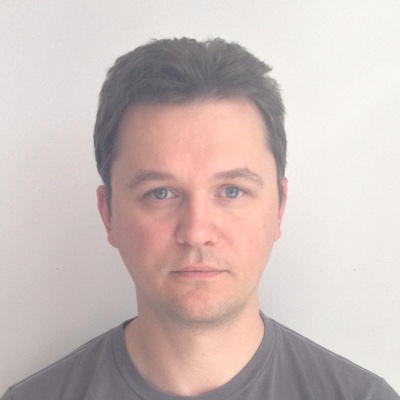 Hi, I'm Alex Korban. I'm an author and software consultant with an interest in functional programming, databases, and geospatial applications.
I promote Elm and run several projects to make it easier for people to learn it and use it:
I'm the editor of Elm Weekly, a weekly Elm newsletter
I made Elmstatic, a static site generator that allows you to make sites with Elm
I created and maintain Elm Catalog to help people find Elm packages & tools
I write about Elm on this site (35+ posts as of last count).
Previously, I co-founded a company to help the heavy construction industry improve safety and productivity when building highways, tunnels, and other infrastructure. We did this by collecting geospatial data via mobiles and Bluetooth beacons, and then analysing and visualising it.
I've also written several books about C++, and a book about working with time in PostgreSQL.
Prior to that I worked on a wide range of software, such as pre-iPhone mobile applications, a flight simulator, GPS-based vehicle fleet tracking, and automatic control software for construction machines (bulldozers, excavators, and self-driving kerb laying machines).
Q & A
Can I pay with PayPal?
Yes, you can pay either via PayPal or with a credit card. For credit card payments, I use Stripe, so your information is secure either way.
What if the guide isn't useful to me?
I offer a 30-day money back guarantee, so there is no risk in buying.
What format is the guide in?
The guide is provided in PDF format as well as EPUB and Mobi. Note, however, that EPUB and Mobi versions are formatted for tablets and provided for convenience only. I don't test them extensively, so formatting may be off – in particular, code samples may wrap awkwardly.
What version of elm-ui and Elm is used in the guide?
elm-ui 1.1.8 and Elm 0.19.1.
Will I get updates?
I will update the guide if I find errors, and you will get those updates free.
If a new version of elm-ui is released with major changes, it might require a new edition of the guide, which I will make available at a discount to customers who bought the previous version of the guide.